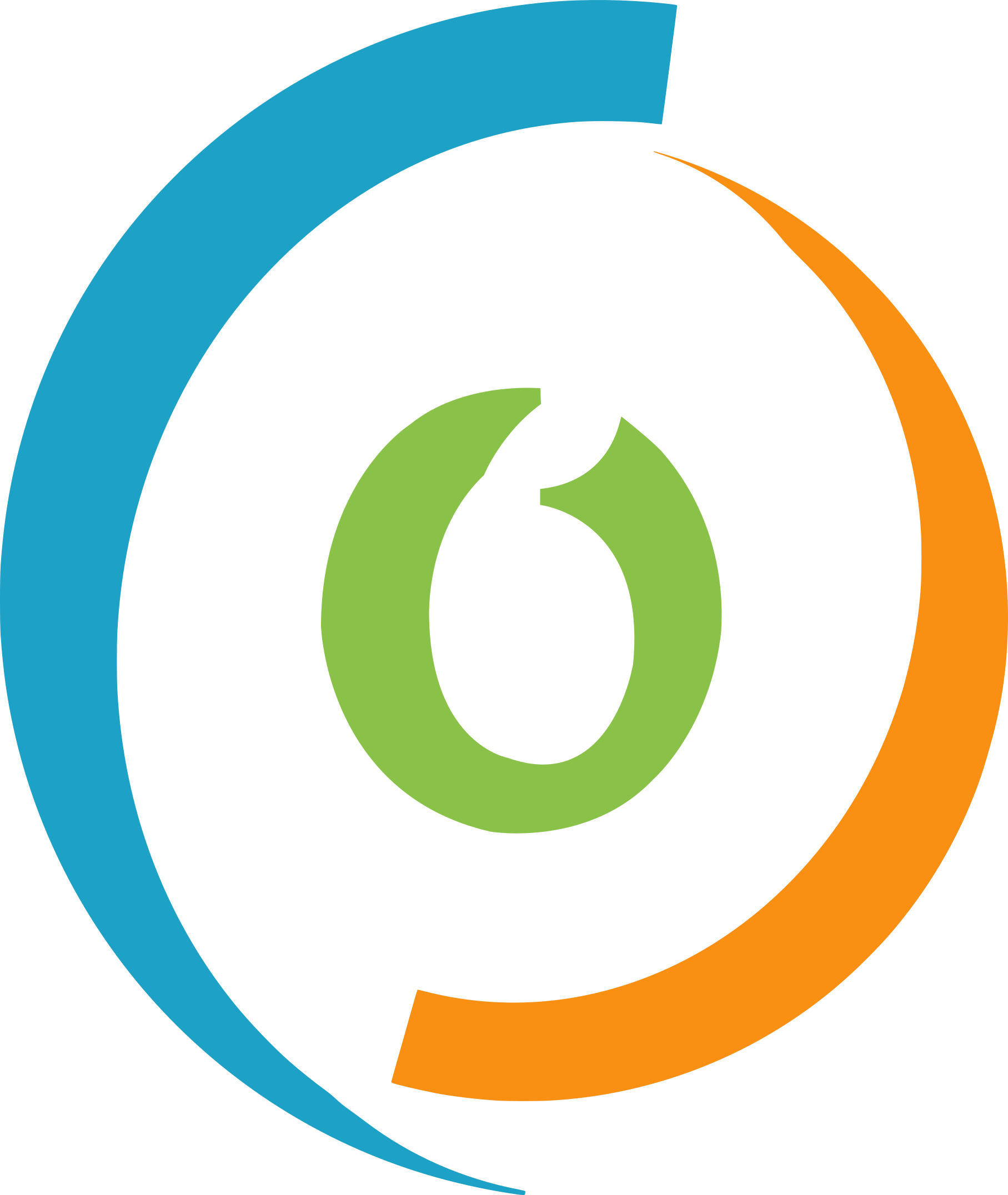 HyperPerform
Your, open source, automated, performance tracking solution
Visit our Dashboard for a live demo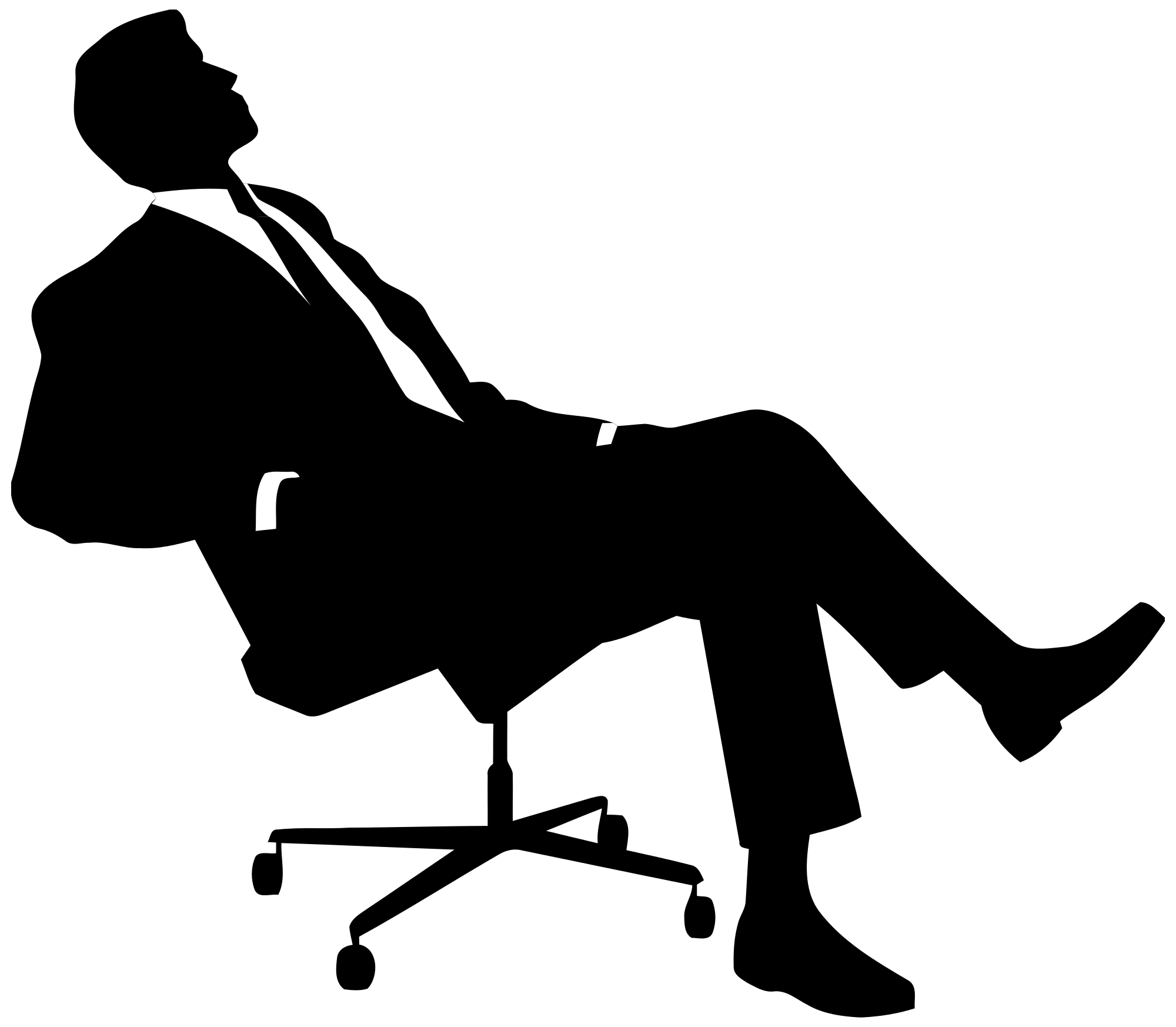 Manual performance measuring wasting your time?
Switch over to HyperPerform.
We automatically measure employees performance so that you don't have to.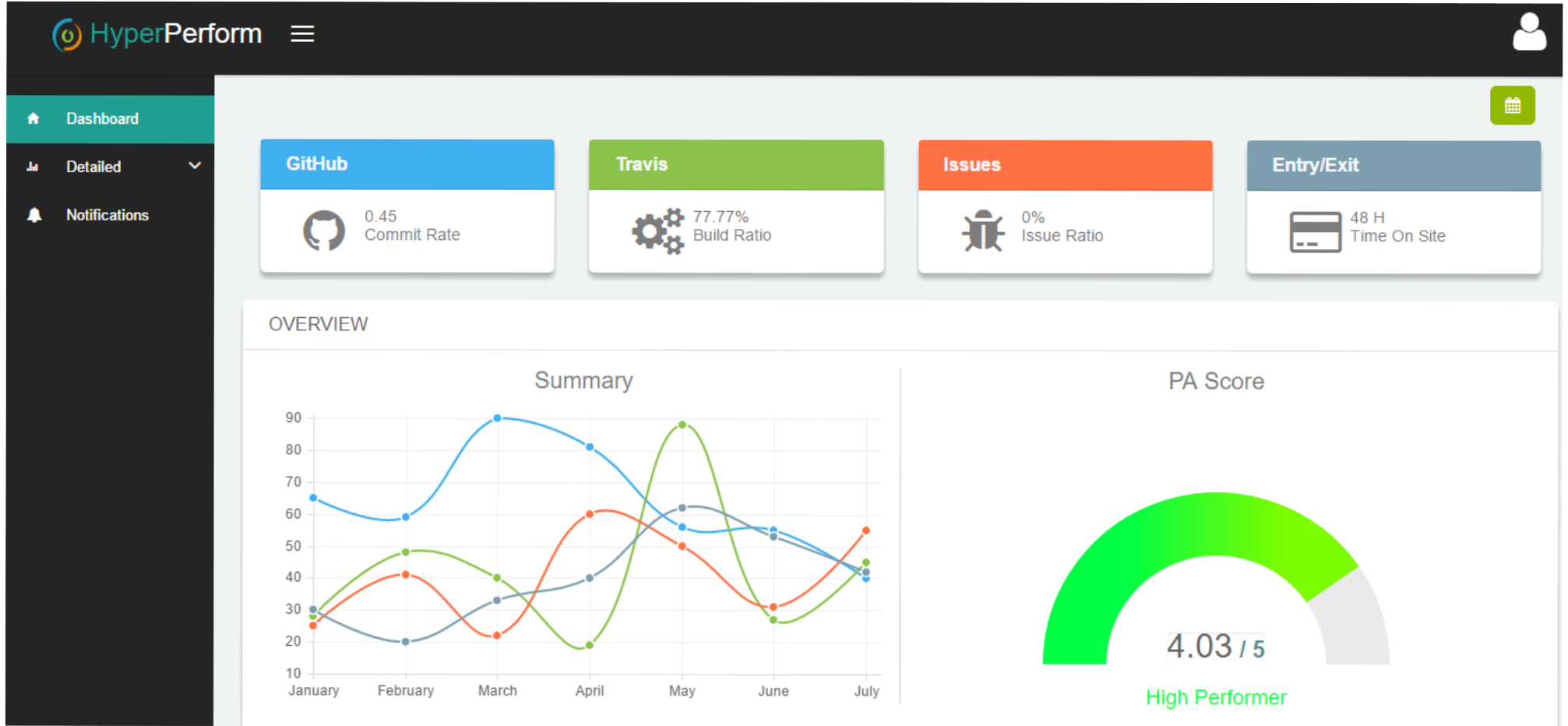 At a Glance
The summary view of our dashboard will make sure that you can easily keep up to date with your progress at a quick glance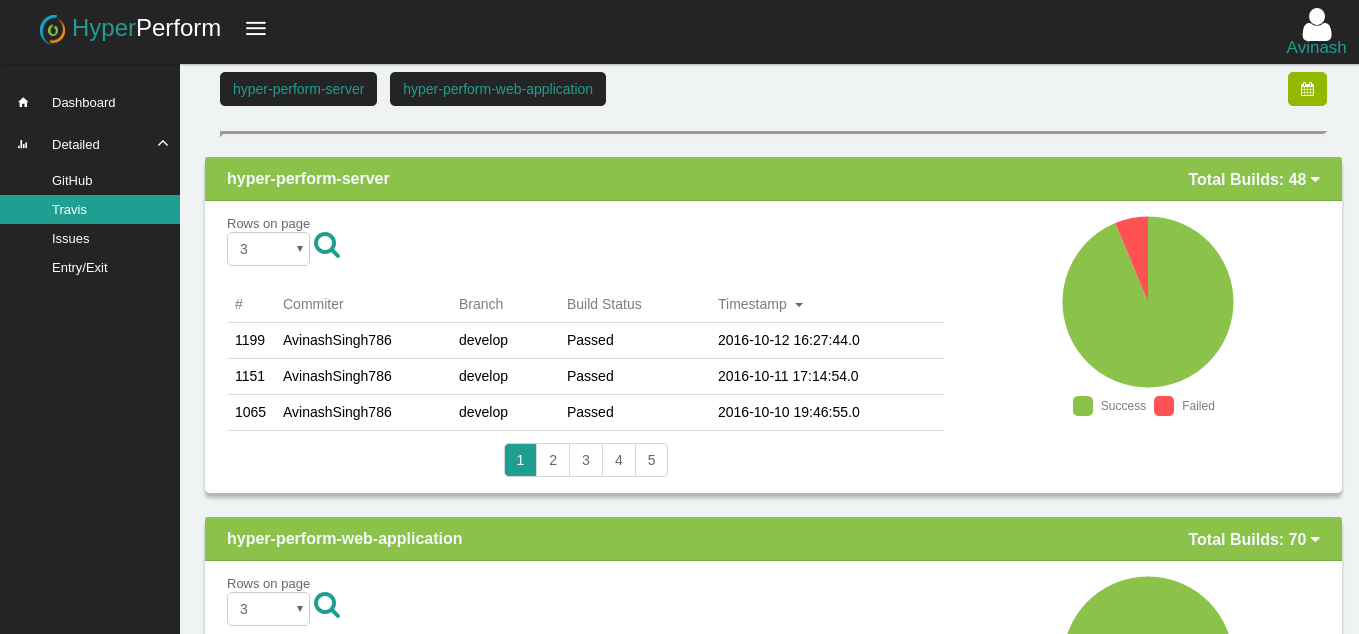 Want to see the finer details?
With easy to view details about your integrations who needs anything else?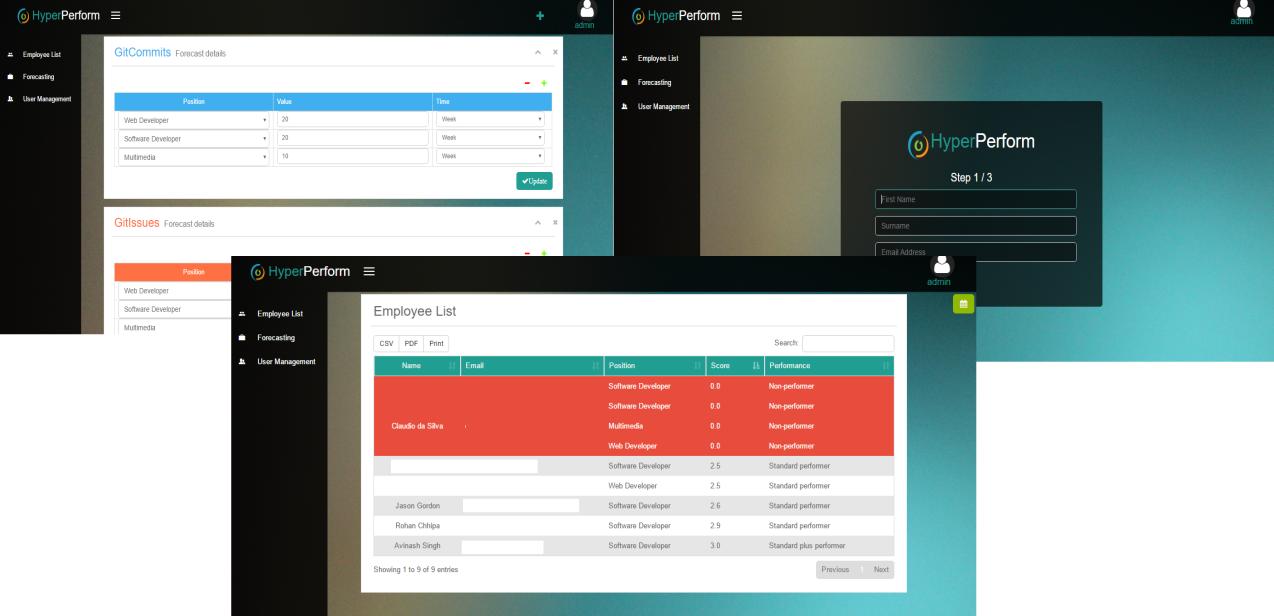 Managerial Panel
Easy to view employee performance, with one click to see the finer details.
Personalise your employee performance measurements.
Add new employees.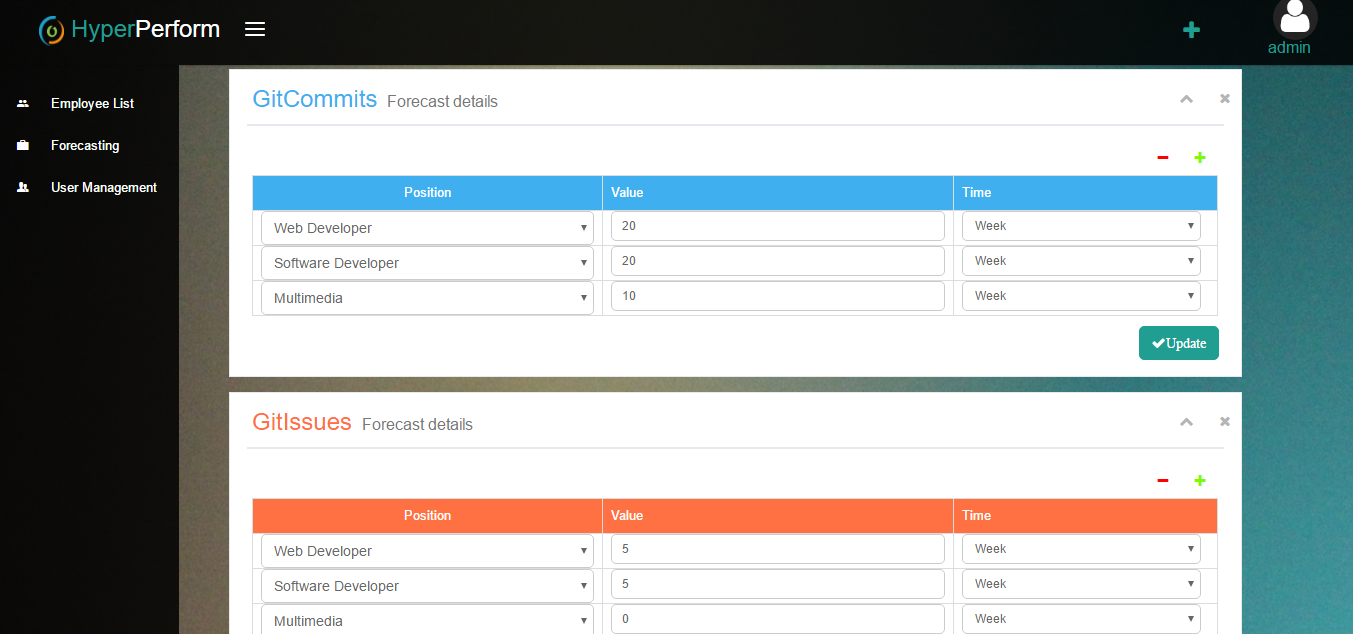 We know all jobs are not the same
No worries, with HyperPerforms' forecasting page you can effortlessly personalise the performance measurements for each job description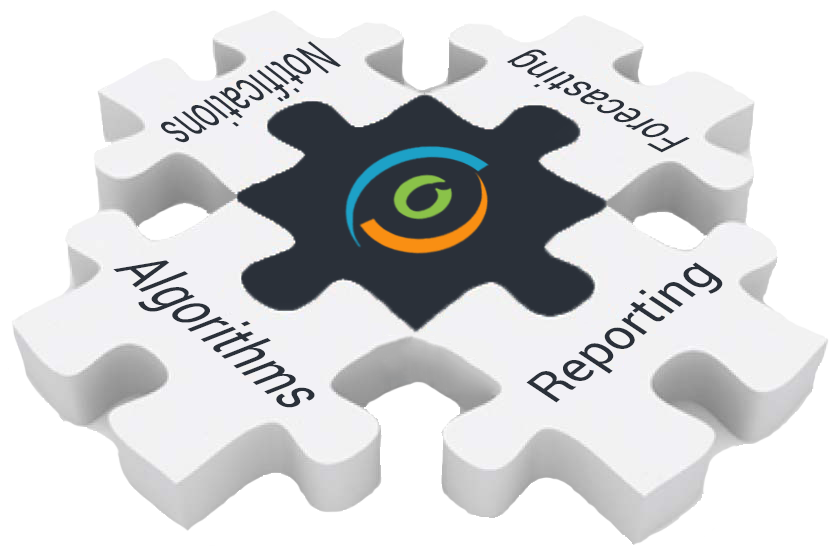 Embracing Pluggability
One of the main attractions of the system is that we've strived to make it fully pluggable. With this it makes the system highly configurable to match your needs.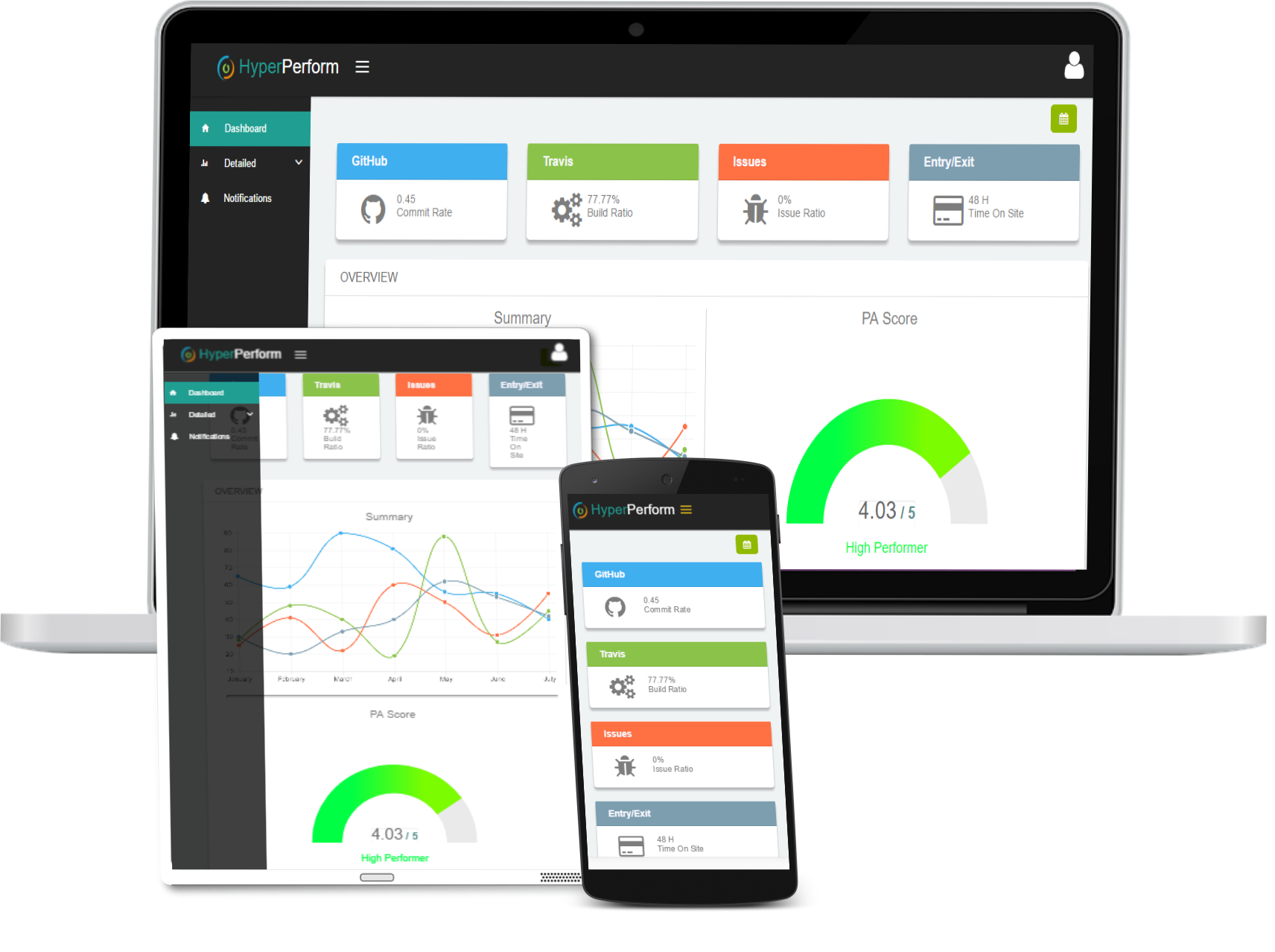 Device independence
No matter what device you are on, our stylish HyperPerform dashboard will comply.